IDEAMATICS, Inc. has been awarded a SeaPort-e contract for responding to requirements of the Naval Sea Systems Command (NAVSEA) and other US Navy commands.
SeaPort-e is the Navy's electronic platform for acquiring support services in 22 functional areas including Engineering, Financial Management, and Program Management. The Navy Systems Commands (NAVSEA, NAVAIR, SPAWAR, NAVFAC, and NAVSUP), the Office of Naval Research, the United States Marine Corps, and the Defense Threat Reduction Agency (DTRA) compete their service requirements amongst SeaPort-e IDIQ multiple award contract holders. SeaPort-e provides an efficient and effective means of contracting for professional support services and enhancing small business participation.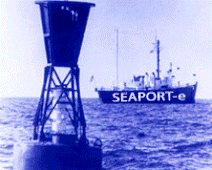 This contract enables IDEAMATICS to provide a wide variety of information technology solutions to Navy users. Almost half of its staff have masters degrees. In addition, IDEAMATICS has direct, long term experience with the human resource management systems used by the Navy, Marine Corps, Coast Guard and U.S. Joint Forces Command.