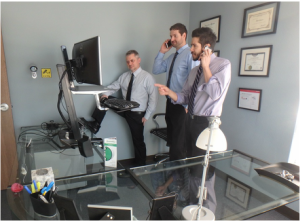 We are excited to announce that the IDEAMATICS, Inc. Colorado Branch office has relocated to the following address:
3303 W. 144th Ave., Suite 105
Broomfield, CO 80023
Phone: 303.442.4332
​
Map: https://www.google.com/maps/place/Ideamatics+Inc/…
Our new location is a short drive from the Denver International Airport, providing easy access to both of the booming technology areas of Denver and Boulder.  The President of IDEAMATICS, his staff, and our Board of Directors will host an open house on March 3, 2016, from 4-7 pm.  If you're in the area, we invite you to stop by to check out our new location, meet the people at the heart of IDEAMATICS, have some refreshments and say hello!