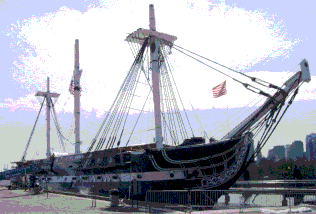 The Navy's Space and Naval Warfare Systems Command (SPAWAR) awarded IDEAMATICS, Inc., and two other small businesses, IDIQ contracts to perform the full range of software analysis, development, and maintenance, and all required services and support to the Sea Warrior Program's Rapid Product Development and Sustainment (RaPDS) portfolio.  This support will allow the Navy to respond to urgent program needs to develop and sustain a complex portfolio of systems that perform workforce management and other non-tactical business operations.
According to SPAWAR's request for proposals, this program is "… part of the Navy Program Executive Office for Enterprise Information Systems (PEO-EIS), which develops, acquires, and deploys seamless enterprise-wide IT systems with full lifecycle support for the warfighter and business enterprise."
The Navy's Sea Warrior Program, described on the PEO EIS website, provides "integrated and improved IT solutions across the enterprise" to support self-directed Sailor professional development and assessment of fleet readiness.  Dr. Brian Morgan, Col USMC (Ret.), responsible for IDEAMATICS' strategic initiatives, emphasized the importance of the RaPDS award to the future readiness and well-being of the Navy's workforce.  "We've done some meaningful, high impact projects to help the armed forces get their crisis response manpower processes under control; RaPDS will take our team to a whole new level of engagement to allow the Navy to develop the modern administrative systems our Sailors need to be more effective in their operational roles."
IDEAMATICS, will be joined in its RaPDS effort by subcontractors InnovaSystems International Inc., Hexagon US Federal Inc., TKC Global LLC, Inspyir LLC, SecureIT Consulting Group Inc., and J-Mack Technologies LLC.