IDEAMATICS, Inc. is pleased to announce the award of GSA's Multiple Award Schedule (MAS) 00CORP contract #47QRAA18D005V.  IDEAMATICS' also holds contracts for GSA's MAS 70, the Navy's SeaPort-e, and the FAA's eFAST contract vehicles, and is a registered Virginia Small, Woman, and Minority (SWaM) vendor.  With the addition of the Professional Services Schedule (PSS) 00CORPS to our portfolio of contract vehicles, IDEAMATICS will now compete with approximately 3,000 other contractors who provide a range of commercial professional services at discounted and competitive prices to the government.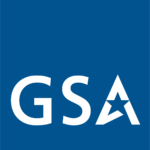 Our new contract began on March 2, 2018 and continues until March 31, 2023, with the potential for three 5-year options to follow.  The IDEAMATICS team is proud to have been a successful participant in GSA's Schedule 70 program since 1998.  With the addition of GSA's PSS 00CORPS we enthusiastically anticipate many new opportunities to serve our Federal government clients with a range of management and consulting services that can improve our clients' performance and optimize their allocation of scarce workforce resources.
The attached GSA brochure provides additional details on the Professional Services Schedule.