IDEAMATICS, Inc. is pleased to announce we were selected to participate as a prime contractor on the new SeaPort Next Generation (NxG) acquisition vehicle!
SeaPort-NxG, the latest version of Naval Seas Systems Command's Seaport-e, is a multiple-award contract for Engineering and Program Management services in support of Navy Virtual Syscom users.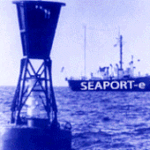 Combined with our recent RaPDS IDIQ awards for PMW 250's Naval Justice Information System (NJIS) and PMW 240's MPT&E Customer Relationship Management (CRM), this prime contract positions IDEAMATICS as an important member of the Department of the Navy's information systems community.
We here at IDEAMATICS look forward to these opportunities to serve our Department of Navy clients with innovative, reliable and value-adding information technology solutions. With all this new work, we are now actively seeking to grow our staff with self-motivated talent in our Agile development environment.  Visit our Careers Page today for our growing list of openings!"