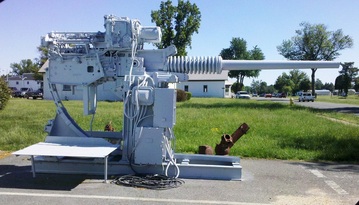 The Chief of Naval Operations will establish the Naval Surface Warfighting Development Center (NSWDC) to provide an effective and integrated approach in support of surface combat training readiness requirements in all warfighting domains. This is essential in meeting the operational and functional goals of the United States Navy and the United States Marine Corps.  The NSWDC will ultimately raise the tactical acumen of the Navy's fighting forces and link combat readiness to resources thereby raising the Fleets' tactical effectiveness.
On 4 December 2014, IDEAMATICS, Inc. was awarded a contract to conduct a manpower analysis of the NSWDC's human resource requirements.  The manpower analysis effort supports development and management of mission-based metrics and recommendations for NSWDC's ultimate force structure.  IDEAMATICS will provide this support to NSWDC by independently assessing the current workforce of all commands that will make up the future NSWDC and recommending how this workforce could support future manning.
IDEAMATICS and its partner, Whitney, Bradley & Brown, Inc. (WBB), will meet with the leadership and staff of designated commands in order to assess all missions, functions, and tasks of their current work forces.  Once the IDEAMATICS team completes billet analysis for each command, they will make recommendations regarding the manning requirements of NSWDC in order to accomplish all necessary missions, functions and tasks.  Finally, the IDEAMATICS team will analyze the extent to which available billets are aligned with the requirements of the NSWDC and make recommendations that will enable the Commander, NSWDC to develop a workforce optimized to achieve the vision of effective and integrated Surface Warfare doctrine development and implementation.